Another customer who is now enjoying the energy savings associated with converting to a gas-fired condensing boiler over a traditional oil one. This job was completed close to the beach, in the Woodmont area of Milford, CT.
The old system is being prepared to be removed.
We were able to re-use the electric water heater on the right as a storage tank for the new high efficiency combi-boiler we installed.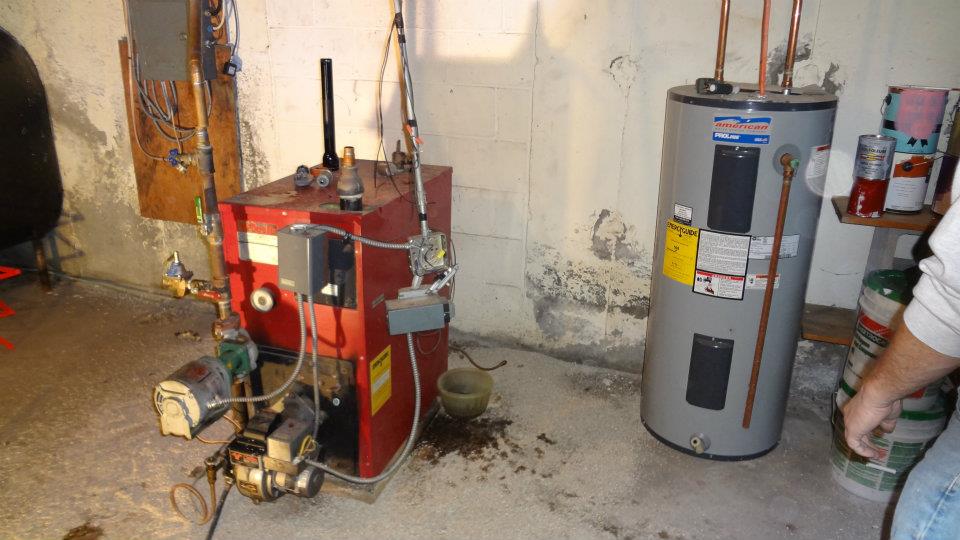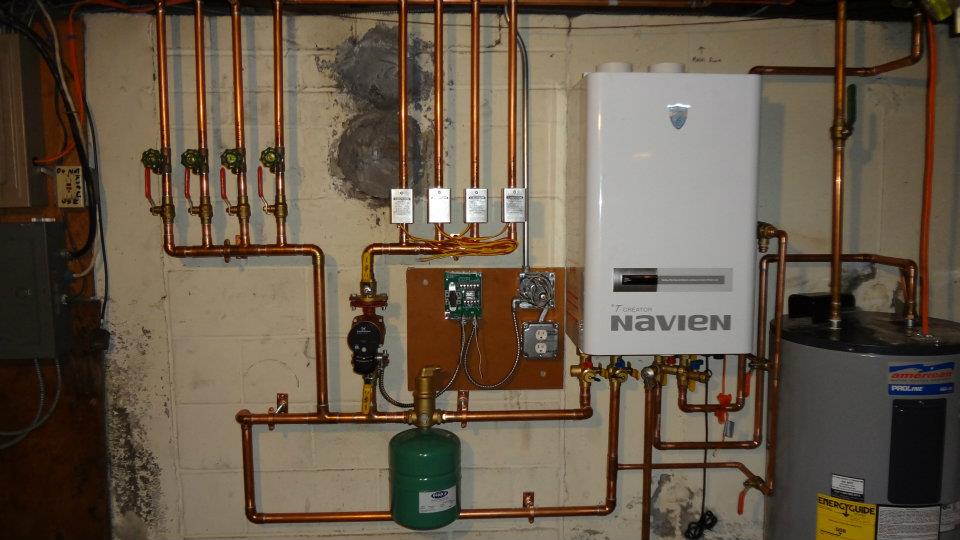 The new system, from Navien has now been installed and we also added extra heating zones which helped to increase the overall heating efficiency of the home.
To find out about our heating services in Milford, give us a call: (203) 876-7875