Another customer who is now enjoying the energy savings associated with converting to a gas-fired condensing boiler over a traditional oil one. This job was completed close to the beach, in the Woodmont area of Milford, CT.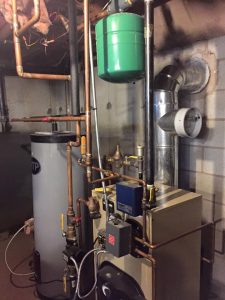 This old heater was only 10 years old, but the energy savings offered from converting from oil to gas made the change more than worth it for the client.
The finished product an HTP Elite FT with a T-23 turbomax indirect fired water heater.
By removing the larger oil fired system, we were also able to save a good amount of space in this customers basement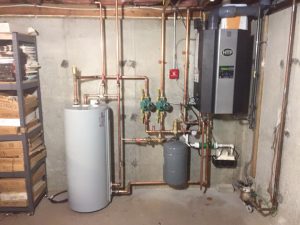 To find out about upgrading your Milford home from oil to gas, give us a call: (203) 876-7875