This customer had an outdated, inefficient oil fired boiler which was taking up excess space and costing a lot of money to run. We upgraded the system and addressed an emerging health and safety risk in the process.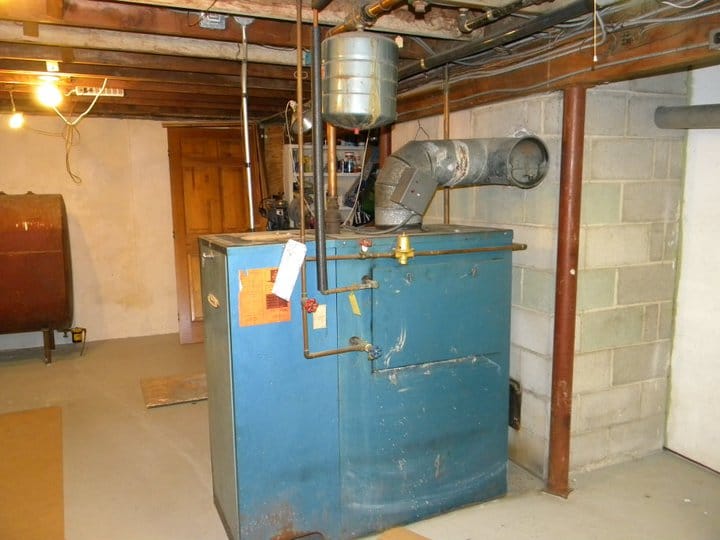 The 40 year old oil-fired heater was removed from the home.
The storage tank was found to have a small leak in it. We cleaned the tank to EPA standards and safely removed it from the customer's home.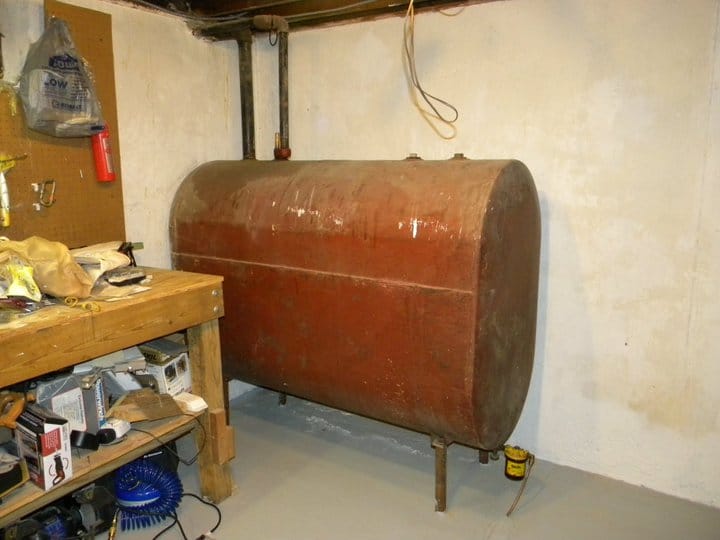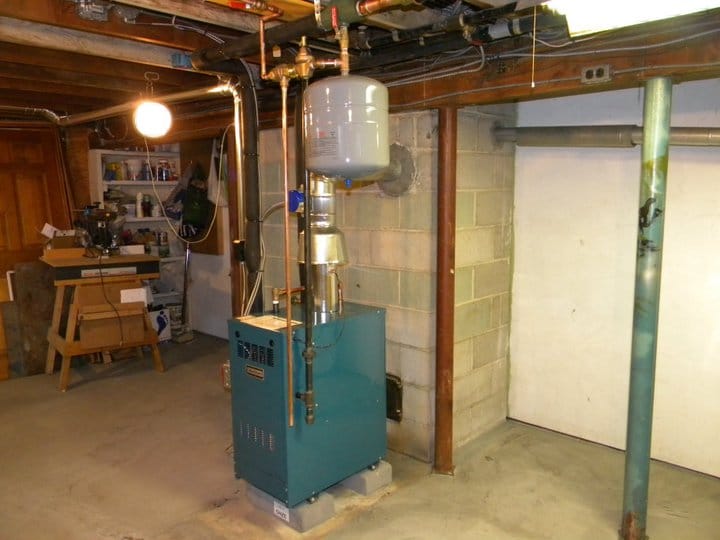 The new gas fired boiler was installed which you can see is significantly smaller. The customer opted for a Burnham Series 2 system. To the left is a combustion air fan which provides fresh air to the boiler, a way of increasing efficiency.
To find out about upgrading from oil to gas, give us a call: (203) 876-7875