A Top Rated Plumbing & Heating Company
Serving Milford and all of New Haven and Fairfield Counties in Connecticut
Providing fully licensed and insured plumbing & heating services
1000s of customers served since 1989

Got a
plumbing

or heating problem?
Call us and join the thousands of other customers who have found a plumber they can trust with their repairs, renovations, home improvements and a whole lot more.
We'd be happy to speak to you to discuss the help you need..
After hours and weekend emergency service available to all our PSA members
With a PSA you receive
Annual plumbing system inspections
Documenting of each fixture and component
PSA reports that outline upcoming repair needs
Access to after hours emergency services
Call our office to become a member: (203) 876-7875
Top rated in all of New Haven and Fairfield Counties
Read what some of our past plumbing and heating customers say about us
I had to replace multiple burst baseboards in my home and Onze Plumbing did a fantastic job.After calling around for estimates, almost every company kept trying to upsell me services or gave me high ball estimates. Finally, a friend referred me to Onze. Jim, Jason, and the rest of the team were honest, friendly, responsive, and did a great job. I will be using them again for future plumbing needs.

Very helpful and responsive with reasonable pricing. Thanks!

Excellent service very professional and timely. The crew was very polite and meticulous in their installation. The company worked with us on timing to coordinate removal of scrap in as little time as possible.

Onze plumbing provides excellent service, going above and beyond in answering questions and responding to the various plumbing issues around our house. They were very knowledgeable, very helpful, and fixed all our problems without any issues at all. We highly recommend Onze and will be calling on them again.

I have only great things to say. Professional, knowledgeable and affordable. Great family owned company that I have used more than once.Highly recommend.

Always professional, competant, friendly, clean, responsive and great to work with. I also love how they are always making good use of the latest technology, both in their systems and their communications & admin. Onze runs an impressively progressive business!

We hired Onze Plumbing to install a gas line for our new fireplace and also to move our water lines for our washer and dryer. They were very prompt, polite and professional. I'd absolutely recommend them!

Our job was not an easy one and two companies before hiring Onze had come up short. Jim Onze and team went above and beyond to help us and my only regret is we didn't talk to them first.

Onze has completed several jobs for me over the years. Always high quality work from a reliable, on-time, responsive team.

My home is 80 years old and was long overdue for an upgrade to its mechanics. I did my research and developed a basic idea for how I wanted to convert the home from oil to gas, upgrade the electric to a 200 amp panel and add central a/c. The gas company had at some point provided me with a list of approved contractors. I shopped around and if the contractor even showed up to the appointment there was always something that wasn't right, some were shady, most gave me prices that were 2x - 3x what they should have been and a few low balled the hell out of me but had in their proposal a clause for unforeseen charges which left it wide open for me to get hit with huge "extra costs". I was then referred to Onze Southern CT. I called and left a message, almost immediately Jim Onze called me back, this really caught my attention as every single other company took days to reply, and again if they even called back or showed up. I told Jim I knew exactly what I wanted and he stopped me and said how do you know. After a brief conversation he asked if he could come look at the project area and if it was ok with me he would like to show me three different options for the project. I agreed and we set an appointment.Jim Onze showed up on time for the appointment, not only that he showed up early throughout the entire project to ensure everything went smooth. Just as he said he would he provided me with three options that would fit what the home needed. He took the time to explain each and walk me through the benefits and advantages of each system. We agreed on what we would install and began to move forward with the gas company installing the line from the street. Jim provided me with advice and guidance the entire way, in fact he saved me over $1,000 with the gas company at one point.In searching for an electrician and an hvac company I experienced the same thing, they wouldn't show up, they seemed shady or were rip off artists. I told this to Jim and just how exasperated I was feeling with this and he offered two referrals to me, and as you would expect the electric and hvac companies that he turned me on to were of the same caliber as Onze Plumbing, offered advice, guidance and mapped out the perfect plan to complete the project.I now have a completed system installed that upgraded all the major points for heating and cooling in the home plus I can install a home generator and gas range in the kitchen with ease from pre planning the lines we ran.Onze is a family owned business, all of their employees were the most professional I have worked with on this or any home I have ever owned. The price was not the cheapest for this project but it was not the most expensive, this is the perfect example of you get what you pay for. The professionalism, advice, guidance and dedication to customer service is five stars. I appreciate everything Jim Onze, his son and employees did to complete this project to perfection. I recommend this company above any other.

If I could give them more than 5 stars I would! I needed a new boiler in my home, and I contacted a number of different companies to figure out the best way to replace the old boiler. I spoke with small, medium and large sized firms and received a number of proposals. The Onze proposal was by far the best, not only in terms of price, but was also delivered very quickly and was well thought out. They then followed through and completed the job very efficiently and seamlessly as the new boiler meshed right in with my existing heating system. I was so impressed with their work that I am discussing doing additional work to my home's plumbing and heating system with them. Overall, they exhibited excellent workmanship, fair pricing and pride in a job well done. I highly recommend them to others who are looking for high quality heating and plumbing work done to their home or business.

We just moved into a new house that needed a lot of plumbing repairs done and Jason Onze did an amazing job in a short amount of time so that everything works perfectly. They also put in a new heating system in one day and it was seamless. We are happy to recommend Onze Plumbing and will call them for any future issues.

Onze Plumbing & Heating does quality work. From meeting the owner Jim and how he explained the whole process from the removal of the oil tank, water heater and oil burner was very good. I also like the way his crew with the leadership of his son worked. Two of them showed up at 7:30am to start disconnecting the old heating system and a few hours later 2 more showed up to start removal from the basement and start the installation. It was pouring rain that day and they kept on top of cleaning up as they progressed. The last 2 guys showed up to install the exhaust and intake for the system. I was really impressed with how these guys worked as a team. They were finished in about 12 hours. Jim came back to go over the operation with me and show me how to increase the hot water. He also told me if I had any problems don't hesitate to call him directly. Overall I would give them a 10 for total customer satisfaction.

Great plumbers very professional fair pricing. Very nice also.

The absolute best! You know you're getting the job done right with these guys! Clean and professional!

When I called Jim Onze he was able to provide same day service. Within an hour of my call his son Jason arrived to repair my hot water issue. Jason did excellent work. Definitely will be using Jim and his team for future work. I highly recommend them.

James and Jason are top notch. So responsive and available when needed. We recently had an issue with our tankless water heater and they fixed it same day! They stock parts for the units they sell, and unlike others they listen to your issue and explain what's wrong in plain language you can easily understand. I can't recommend them enough!

Had an issue and someone came out within 30 min to take a look and fix the problem. Great customer service!

Jim and Jason have helped us out a lot recently with time sensitive work. They have been very reliable and responsive. Pleasure to work with.

Jim Onze and his team have been amazing from start to finish - we had a lot of corroded pipes that needed to be removed from a small underground crawlspace. Onze provided a quote quickly, and once we started the project, addressed everything swiftly. When we had follow-up questions, Onze responded right away and helped us resolve our issues, going above and beyond. The work was great and customer service incredibly appreciated!

This company is fantastic to work with. Great pricing, quick response, and easy communication. Nice, polite, trust worthy people who do a great job! I highly recommend them!

Jim and his entire company are easy to work with, professional, and deliver solid work on time. Jim and his team are also easy to communicate with. We have hired them for every plumbing job after they first worked for us doing a major pipe rerouting and adding a laundry and a bathroom in our basement. Definitely our go-to plumber!

Highly recommended. Replaced our water heater, excellent worksmanship, communication, and reliability. Went above and beyond for us.

Extremely efficient, knowledgeable and friendly service!

I had never met Jim or his guys before he came to help with my heating conversion. But how I felt when they finished up was that he was the best plumber that you could hire anywhere and he was treating the job like it was for family. I wish there were an option for more than five stars

We've been using Jim Onze Plumbing & Heating for years for big and small jobs. Always very reliable, great service, reasonable prices, and the nicest people. Highly recommended.

We've used James Onze for several years and it's consistently been a great experience. Service is punctual and the work is fastidious. Onze performs regular maintenance on our home, answers emergency calls, and done new work on an extensive remodel. Mr Jim has gotten on the phone with us to help us troubleshoot an issue on a Friday night before a summer holiday weekend and once on New Year's Day. He and Jason have promptly replied to our service calls on weekends. Not that things always go wrong with our system—far from it— but when issues do turn up occasionally, we can always count on Onze to help.This is a family business in the best and truest sense of the word. Kind and professional. We wouldn't think of using anyone else.

Honest honest honest!!! I can not say enough nice things about this family business! We had a huge problem with our water system and they spent time and energy to help us fix it. After a lot of phone calls it was determined that the product was defective and that the product manufacturer would not honor the full scope of the nessesary repairs. They went out of their way to try to resolve this with the company when they were not the original installers of the system. James spent a lot of time explaining alternatives and NEVER tried to upsell us. The guys came in and did the work they promised. It was done cleanly, they fixed any other problems they found and they explained everything without ever making me feel like it was a bother when I watched the work and asked questions. I highly recommend this company and would without reservation recommend them to family or friends. A+++

Jim and his son were extremely easy to work with, professional and did a great job. I highly recommend James Onze Plumbing!

Recently I converted from oil to gas and decided to add an on demand hot water heater. The installation is "display perfect"with attention to precise placement of all components and pipes. The idea of heating only the water I'll use and the savings involved is appealing! I also had a garbage disposal replaced in my kitchen. The neatness in this installation is impressive too. I highly recommend James Onze Plumbing and Heating.

These guys are fantastic! James did a natural gas conversion for me and helped me renovate my kitchen and half bath this past year. Both times He and Sons were excellent to work with. Their work was clean, efficient and fairly priced.They were always friendly and easy to talk to and work with. I highly recommend their work for any level of construction or renovation.

The Onze team cares about all of the jobs they have and all of their customers. They treat every home as if it's their own with respect quality work and care.

I've had flawless experiences with these guys since day 1. They've done water main repairs and updates. sinks, garbage disposals, toilets, water lines, hot water heaters, bath tubs, exterior water spickets. No job is too small and no job is too large. Truly professional, knowledgeable and up to date with all technological advances within their trade. Absolutely reliable and are there when needed. I could not recommend them enough. Prices are spot on for the quality of work received. I will continue to use them for all my future plimbing and heating updates and ne.

They did a great job replacing my water heater and repairing my sink and washer drain.

They were professional and courteous. When a technical issue occurred a couple days after the installation of oil to gas conversion with a new tankless heater, they were responsive and were quickly able to correct the problem. I hired them again a few weeks later to replace my sump pump, after i encountered flooding in my basement due to heavy rain fall. They were able to replace my sump pump the same day. Pricing is pretty fair for thier quality work. I recommend and will definately use thier services again.

Had James Onze plumbing and heating do a oil to natural gas conversion for me with a high efficiency boiler and to say I was completely satisfied would be an understatement. Extremely professional and informative throughout the whole process. The workmanship of the entire project was top notch and I couldn't have been happier with the outcome. Highly recommended!!!!

We have used James Onze Plumbing and Heating to tackle our new home reno this year. We took on a major master bathroom & kitchen renovation and I could not thank this company more for their professionalism/work ethic/ & skills in order to turn my house projects into everything I envisioned it would be, not to mention how quickly yet carefully they get the job done. I would definitely recommend them for all your plumbing and heating needs!

I found the members of this family owned business to be fair, honest, reliable, communicative, and good with follow through. They have provided me with routine plumbing services and even replaced my boiler and hot water heater at a price comparable to two other companies quoting the job. I would highly recommend them.

I highly recommend James Onze Plumbing & Heating. Jim and his sons have now completed two majors projects for us, and conduct yearly maintenance on our new boiler system. For the first project, Jim installed a brand new, high efficiency, direct venting boiler system in our home when we purchased it. Most recently, Jim ran the plumbing for a new half bathroom that we added. In both cases, Jim and his sons are responsive, reliable, efficient, incredibly neat, and effective. The work they do is nothing short of beautiful (we often take guests down to the basement just to check out our new boiler). Perhaps best of all, whenever I have an issue, I can call or text Jim and he's immediately responsive. I don't think I've waited more than a day for someone to come by the house when we need something. And for the larger projects, not more than a week. Above all, everyone I've interacted with from the Onze business have conducted themselves with the highest standard of professionalism and integrity. Highly recommend!

They did an awesome job on my house. I would definitely recommend them and use them in the future.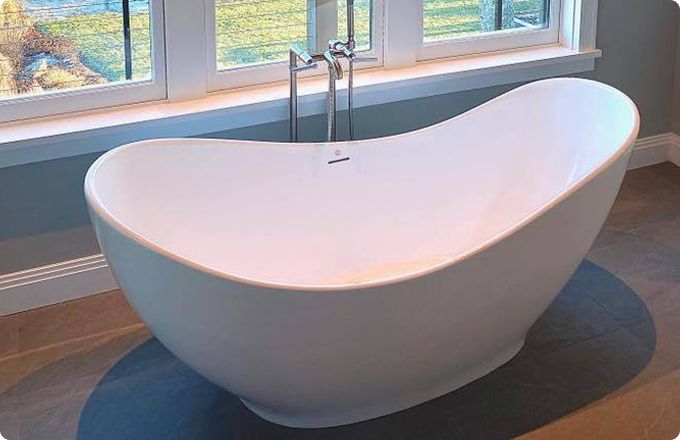 Why Customers Refer our Plumbing Services
Onze Plumbing is built on solid referrals from customers in Milford and the surrounding areas. Our family plumbers are trusted among residential and trade businesses alike.
At Onze Plumbing and Heating we want to help our customers to resolve their plumbing and heating issues. When we send a plumber to a customer's home or business, their goal is complete satisfaction. We'll always take the time to listen to your concerns and offer our suggestions backed by our many years of experience. Read our many Home Advisor reviews to see how customers agree that we always offer the best customer service.
After hours and weekend emergency service available to all our PSA members
With a PSA you receive
Annual plumbing system inspections
Documenting of each fixture and component
PSA reports that outline upcoming repair needs
Access to after hours emergency services
Call our office to become a member: (203) 876-7875
Serving New Haven and Fairfield Counties CT
Ansonia
Branford
Bridgeport
Cheshire
Derby
Darien
Easton
East Haven
Fairfield
Greenwich
Guilford
Hamden
Meriden
Milford
Monroe
New Canaan
New Haven
North Haven
North Branford
Norwalk
Orange
Seymour
Shelton
Stamford
Stratford
Trumbull
Wallingford
Westport
Weston
West Haven
Wilton
Woodbridge