This customer had an outdated, inefficient oil fired boiler which was taking up excess space and costing a lot of money to run. We upgraded the system and addressed an emerging health and safety risk in the process.
The 30 year old system was in need of being replaced. About 50% of every dollar spent running it was being wasted, straight up the chimney.
The more efficient piping and modernized system has given the customer up to 40% greater efficiency, and is now easier to maintain.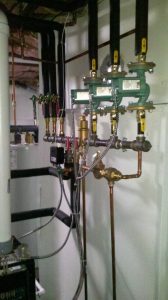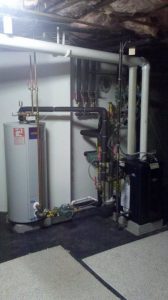 And here is the complete installation.
To find out about our heating services give us a call: (203) 876-7875